You asked for them and I listened!  Faithful DK Minis are finally listed.  These are so soft and comfy and are sold in sets or singles.  Fiber content is 75% Superwash Merino and 25% Nylon.  You will want to grab a few for your mini projects!
"In the Meadow" is a beautiful semi-solid set reminiscent of colors of nature with rich hues of colors and neutrals.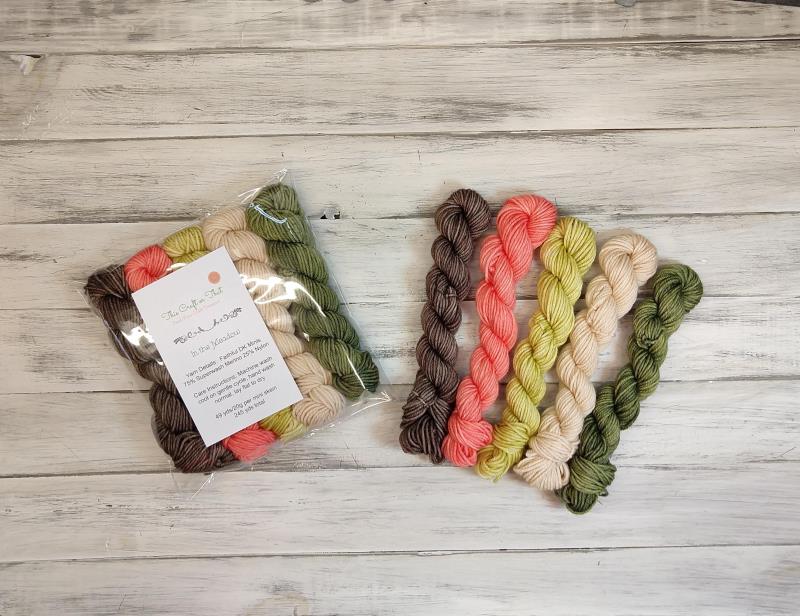 "Whimsical Garden" is a speckled set that reminds me of a garden full of specks of color that you would find in a fairy tale, or maybe in just any garden.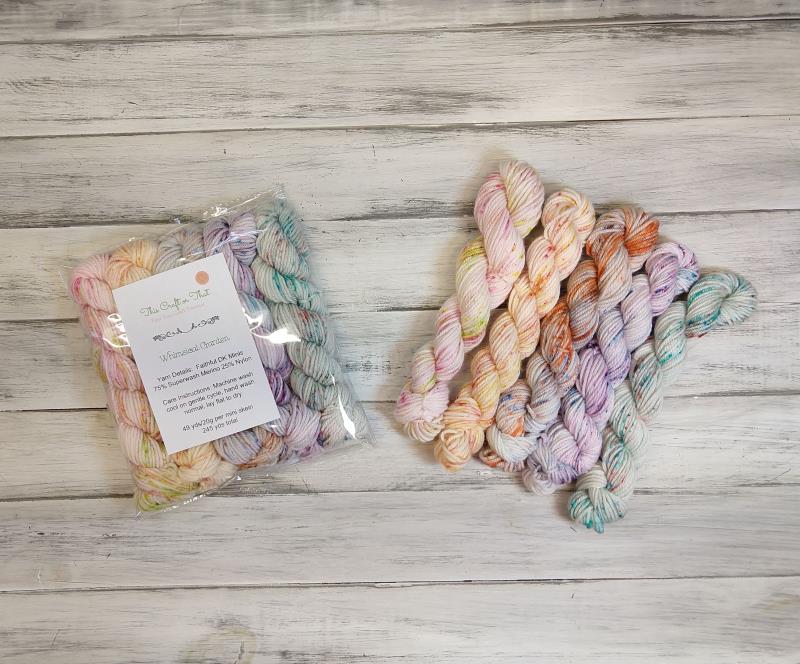 We have a few single minis in an array of colors with more coming very soon!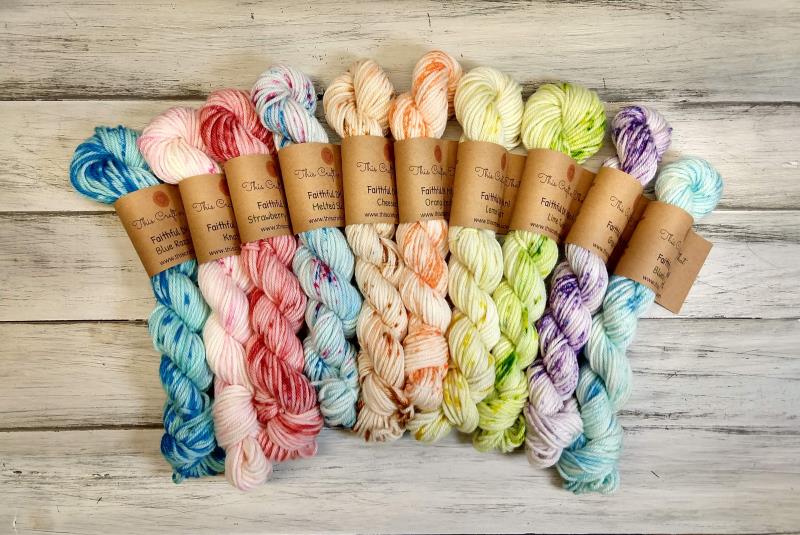 Stay tuned for more DK minis as well as some other new bases!